Love Proverbs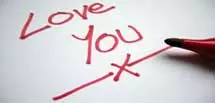 This section of love quotes contains famous love quotes and sayings by famous people or celebrities. In addition, there are also love quotes from famous romance movies and television series as well as selected lyrics from beautiful love songs. Get close to your favourite famous love quotes and sayings at Love Fate Destiny!
Quotes By Genre
Amazing Love , Best Love , Bob Marley , Country Love Song , Disney , Eat Pray Love , Famous , Gossip Girl , Greatest , Great Love , Inspirational Love , Inspirational , Love Actually , Love Lyrics , Love Song , Love Story , Marilyn Monroe , Mothers Love , Motivational , Movie , Music , Romeo And Juliet , The Notebook , Top , Twilight
Famous Love Proverbs
Love is a rollercoaster ride,
that never seems to end.
It has its up and downs.
Love is a journey,
that has no end.
Love and you shall be loved.
I know I never done the right thing,
I never said the right thing, and I act like a fool.
I always say that we'll be just buddy-buddy friends,
but I will not be true to my heart.
So I ask you this one question.
And if your answer is no,
I will leave you alone once and for all.
Be my wife Mary.
And I'll take care of you,
be true to you,
and like this house I built for your dolls,
I will provide a strong roof over your head.
If your answer is yes,
then no one will ever love you as much as I love you.
If your answer is yes,
you will make me the happiest man on the earth.
The Wedding Planner
Love is 3/4 dream and 1/4 reality.
Problems usually arise when you fall in love
with the dream and not the reality.
But, yet you find true love when you fall in love with both.
When love feels like magic,
it's called Destiny.
When destiny has a sense of humor,
It's called Serendipity
Serendipity
Reviews or comments on Love Proverbs