Real Stories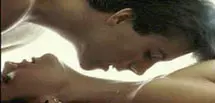 Title - Miracle by Chance
Description - A real account of how two strangers manage to end up together through a series of coincidences arranged by fate. This story gives hope to anyone who is still searching for your one true love.
Title - Both Halves of My Heart
Description - A peculiar arrangement by fate helped a woman find love not once but twice in a diner where she worked at.
Title - Text Pal
Description - Is sending text messages part of your everyday life? See how a simple text message evolve into love and ultimately into a touching love story.
Title - The Cell Phone
Description - Can our loved ones that passed on still continue to contact us whenever they want? Apparently they can if you believe this cute story.
Title - Dreams
Description - Everyone has lost his/her loved ones at some point of his/her life. Read about how death tears a couple apart only for the spirit to return for one last meeting.
Title - One Wish
Description - A love struck sailor was willing to go to any lengths to be with the one he loves. Even at the cost of his life.
Title - Miracle of Love
Description - Adorable love story that will help send sweet tingly feeling right down your spine!
Title - A Boy's Greatest Fear
Description - What is your greatest fear? For a little boy, his greatest fear help evoke tears from his entire class. Find out what is it!
Title - I Love You Too
Description - Sometimes love is just a matter of saying, "I love you too…"
Title - A Love They Will Never Know
Description - There was this couple. They had their problems. They fought. She was mean, and he was meaner. But they loved each other deeply.
Title - The Fear of Love
Description - Conquer your fear of love and rejection through the experience the female lead in this sad story.
Reviews or comments on Real Stories