Top Stories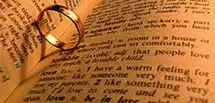 Title - Last Resort
Description - True tragic story written by the author when he was in the hospital and published on this website upon the request of his brother.
Title - Puppies for Sale
Description - Are you in a dilemma about which dog to buy as a pet? Read this moving story to find out how a boy makes his choice.
Title - Love's Song
Description - One of the best love stories to be submitted by a reader. Sad and tear jerking at times, this is an ideal story for uncovering the hopeless romantic in you.
Title - The Little Red Boots
Description - The combination of first love and little red boots brought about a magical moment for a married couple.
Title - The Metal Box
Description - The metal box is a sweet story that proves that love gets stronger with years.
Title - The Speeding Ticket
Description - A man received a special speeding ticket from a policeman friend and finally changed his reckless speeding ways.
Title - Jeremy's Egg
Description - Jeremy was born with a twisted body, a slow mind and a chronic, terminal illness but it didn't stop him from giving his teacher the best lesson of her life.
Title - Swallows
Description - Touching story illustrated using pictures on love displayed by a pair of swallows.
Title - The Most Important Body Part
Description - What do you think is the most important body part? Make a guess before carrying on. Be ready for a totally unexpected but meaningful answer.
Title - The Apple Tree
Description - Try to comprehend the great love showered on a boy by an apple tree before reflecting on your own life.
Title - I Love You Not
Description - I love her. I love her not. Love messages can be sweet but also be a killer if not interpreted properly. Read about how a love message gone wrong results in a tragedy.
Title - A Dime for Christmas
Description - Never before has anyone felt as wealthy as Bobby felt when he found a dime just before Christmas. However, will a dime be enough for Bobby to get the present he wanted?
Reviews or comments on Top Stories