Short Love Stories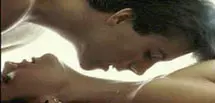 Title - The Hardest Thing I Had to Say
Description - What's the hardest thing you ever have to say? Let free of our feelings before it's too late.
Title - Apologies
Description - Sorry may be the hardest word to say but saying sorry and not repenting or explaining is similar to a death sentence on a relationship.
Title - Story of Regret
Description - Do what we want to do before we regret it for the rest of our lives. Witness a love that transcends through half the world only to end up in tears.
Title - Tree, Leaf and Wind
Description - Short and simple story but nevertheless heart touching in a metaphor of how a tree, leaf and wind are closely related in love.
Title - The Blind Girl
Description - Is being blind a huge obstacle to love? Sometimes it's a case of people being blind in their hearts and not in the eyes.
Title - The Doctor
Description - Sad romance story about how a girl finds love only to lose it in the most unexpected way.
Title - The Rotten Fruits
Description - Interesting story to educate us about true beauty despite appearance.
Title - The Lesson of Potatoes
Description - Brace yourself for a meaningful lesson taught using potatoes!
Title - True Love
Description - True love is neither physical nor romantic. True love is an acceptance of all that is, has been, will be and will not be.
Title - A 100 Days of Love
Description - Read about how a game of love turns into tragedy.
Title - Love and Madness
Description - Ever wondered why is love accompanied by madness? Read on to find out why!
Reviews or comments on Short Love Stories