Sweet Poems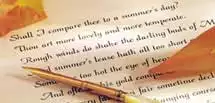 This section contains sweet poems to fulfil your diabetic sugar cravings. Be warned as too much sweet poems can give you a sugar high!
Poems By Genre
Birthday , First love , Free love , Good , Happiness , Heart , Lovely , Love me , For her , For him , Meaningful , My love , Secret love , Sweet , Husband , Wife , For boyfriend , For girlfriend
The Dream of My Heart
O dream, the beautiful dream in front of my eyes.
I shall never find another dream like mine now
It's the most beautiful dream I had in my life
I will keep you for you are inside my eyes.
Day and night you give me the wonders of my dream.
Boygirl need nothing but girlboy need;
The world I see inside my dream
The love I had each day I had you.
I'd rather teach my heart to love
Than to teach a star to dance.
I shall wear only your heart inside mine
The shame that I feel inside the heart
I can't talk when you are in my eyes.
I'll dream of the special dream; with you inside my head.
Nobody can never take you from me.
You are the sun, the moon of this very heart.
No one take you from me; hold me tight,
I will take you to the moon of my heart.
You will always be in my dreams,
Together with the valley, groves, hills and fields,
Woods, or steep mountain yields.
No one will separate you from my heart of dreams.
Edgar Allan Icawalo Jr
Reviews or comments on Sweet Poems