Romantic Stories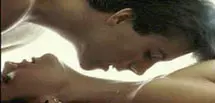 Title - It Was You All Along
Description - Popular love story by Val about a pair of not so loving childhood sweethearts that overcome obstacles to be together.
Title - The Salty Coffee
Description - Ever drank a cup of salty coffee? Perhaps you'll find it sweet after reading this romantic story.
Title - The Hate Letter
Description - Send a hate letter to your beloved and let it ultimately be sweet and romantic.
Title - Three Words
Description - What are the three most romantic words in this world? Find out now!
Title - The Divorce
Description - Can a divorce be romantic? Read about the most romantic divorce story here!
Title - A Silent Love
Description - Can love be the common language for a person who is mute? Check out this sweet story about how love overcomes everything.
Title - Father's Eyes
Description - We gain our strength from those closest to us. This story reveals how determination and hard work together with support from our family is the most important ingredient for success.
Title - Keep on Singing
Description - Do you feel that the voices of those closest to you are like those of angels? Don't doubt it because they are angels sent to protect us even when we have given up hope on ourselves.
Title - Loving an Imperfect Person
Description - Can you tolerate the faults and flaws of your partner? Learn how to do it for the sake of love.
Title - Installing Love
Description - How does one install love on a computer? Find out how to do that in this funny story.
Title - Chain of Love
Description - Cute little story depicting how love is actually all around us.
Title - Letters to God
Description - Cute adorable letters to God by little kids.
Reviews or comments on Romantic Stories