Inspirational Stories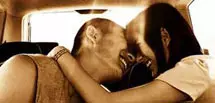 Title - A Gift of Love
Description - What is the best gift you can ever give to someone you love? The answer is love. Find out more here...
Title - The Bridge
Description - Moving story about a man's great sacrifice for the greater good.
Title - A Teacher's Lesson
Description - Learn about the most valuable lesson a teacher ever received. Ironically, the lesson was imparted from a student.
Title - All the Good Things
Description - Everybody loves to hear good things about himself/herself. Let the good things you hear about yourself be another inspirational lesson for you here.
Title - Kentucky Fried Chicken
Description - Do you like to eat Kentucky Fried Chicken? If you do, maybe you should check out this inspiring story about the man who brought you the delicious chicken.
Title - The Butterfly Attack
Description - An unprovoked butterfly attack on a man led to the discovery of a moving love story.
Title - Steve Jobs Three Stories
Description - Be inspired by the three stories that the founder of Apple, Steve Jobs has for all budding young people in search of their aim in lives.
Title - A Beautiful Heart
Description - Who has the most beautiful heart? Indulge yourself in this touching story to find out the real answer.
Title - Encouragement
Description - Meaningful story to educate us about the tremendous happiness in making others happy despite our own situations.
Title - The Twenty Dollars Bill
Description - Find out the actual value of a twenty dollars bill.
Title - The Rewards of Life
Description - A thought provoking story about our expectations in life.
Title - The Fortune Cookie Prophecy
Description - Grab your own fortune cookie right after this story to find your one true love.
Reviews or comments on Inspirational Stories