Bedtime Stories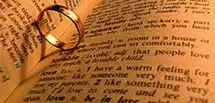 Title - Blue Summer
Description - A girl had a blue summer that turned out to be the best summer of her life as she met her true love.
Title - When the Wind Blows
Description - Can you sleep when the wind blows through your life? Read on to find out how to get that good night's sleep.
Title - Memories and Chances
Description - A lovely story that takes places in Tokyo about memories and chances in love.
Title - Remember Her
Description - It's interesting how life can suddenly come to an end. Some are lucky enough to never go through the pain of losing a loved one. For others, we should always remember those that we have love and lost.
Title - My Little Mouse Geek
Description - Adorable story about how a guy falls for a mouse looking geeky girl.
Title - Mom's Eye
Description - How would you treat your mom if she only had one eye? For one son, the embarrassment and hatred he had for her was the only repayment he gave her for bringing him up.
Title - Butterflies in Love
Description - Two butterflies were in love and they decided to play a game…
Title - The Body Switch
Description - Do you get sick and tired of going to work everyday while your partner or mom stayed at home? If so, it's time for a body switch!
Title - The Healing Poison
Description - Having trouble with a difficult mother-in-law? Try getting a prescription for poison. According to this story, it is a perfect medicine.
Title - The Vampire Love Story
Description - A storytelling session between a mother and her daughter sparked the return of her vampire lover.
Title - Orpheus and Eurydice
Description - Mythical Greek love story about Orpheus's journey to the Underworld to bring his wife back to life.
Reviews or comments on Bedtime Stories