Love Verses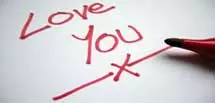 We all need love quotes for a special day or special someone. This section contains all the love quotes you need for these special people or occasions. In addition, Love Fate Destiny also provides special love quotes in several different languages so you can express your love better!
Quotes By Genre
Anniversary , Bible , Birthday , Christian , Christmas , Engagement , Family , Finding Love , French , Friendship , God , Hindi , Italian , Latin , Marriage , Shakespeare , Spanish , Summer Love , Tagalog , Teenage , Wedding , Young Love
Love Verses For Special Occasions Or People
Marriage ceremony:
an incredible metaphysical sham
of watching God and the law
being dragged into
the affairs of your family.
Love is patient, love is kind.
It does not envy.
Love is never boastful, nor conceited, nor rude;
It is not self-seeking, nor easily angered.
It keeps no record of wrongdoing.
It does not delight in evil,
But rejoices in the truth.
It always protects, trusts, hopes, and preserves.
There is nothing love cannot face;
There is no limit to its faith, hope, and endurance.
In a word, there are three things that last forever:
Faith, hope, and love;
But the greatest of them all is love.
1 Corinthians 13:4-7
Si tu veux savoir combien je t'aime,
compte les vagues
- French Love Quote
If you want to know how much I love you,
count the waves.
- English Translation
The sum which
two married people
owe to one another
defies calculation.
It is an infinite debt,
which can only be
discharged through all eternity.
I dreamed of a wedding
of elaborate elegance,
A church filled with
family and friends.
I asked him what kind
of a wedding he wished for,
He said one that
would make me his wife.
Our wedding was
many years ago.
The celebration
continues to this day.
Reviews or comments on Love Verses