Short Stories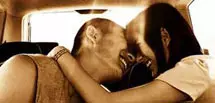 Title - The Other Woman
Description - A meaningful story that pays tribute to the most important woman in our lives.
Title - The Hard Knocks of Life
Description - Simple story to teach us how to handle the hard knocks in life.
Title - My Best Friend
Description - Ever heard of the quote, "Friends are angels who lift us to our feet when our wings have trouble remembering how to fly."? Read on to understand the importance of best friends in our lives.
Title - The Cab Ride
Description - For many cab drivers, fetching passengers around can be a mundane and tedious chore. However, a single cab ride can sometimes make a huge difference in a passenger's life and in this case, leave an everlasting memory to the driver himself.
Title - The Fairytale
Description - Sweet Disney worthy fairytale about a prince and his pursuit of love that ends with a happily ever after.
Title - Letter to Mommy
Description - The most heartbreaking letter a mother can ever receive from her child.
Title - The Soldier
Description - A predecessor to the movie, "You've got mail". However, the same question applies. Would you fall in love with a person that you have not seen but wrote to before?
Title - Time Management
Description - Are you always short of time? Let a time management expert inspire you how to manage your time so you would always have time for the things you want to do.
Title - The Trouble Tree
Description - Feeling troubled about something? A carpenter has the perfect solution to help you get rid of your troubles.
Title - My Birthday
Description - Hilarious story about how a man got more than what he wished for on his birthday.
Title - The Burnt Biscuits
Description - Inspiring lesson behind a father's preference for "delicious" burnt biscuits.
Title - Roses for Mother
Description - This short touching story will ensure that you will always treasure all the time you have with the greatest woman in your life.
Title - Grocery Shopping
Description - Good story about how a walk down memory lane while buying groceries help a woman recover from losing a loved one.
Title - The Starfish
Description - Learn how everybody can actually make a difference in the world we live in by being willing to take part.
Reviews or comments on Short Stories