Hot Stories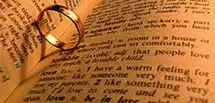 Title - Dolce Vita
Description - Dolce Vita means "Sweet Times" in French. Witness a love story of the century as a boy creates sweet times with a girl he met online.
Title - The CD Boy
Description - Hot story among online readers about how a boy found love in a CD shop without even knowing it.
Title - I'm Sorry I Lied
Description - A valuable lesson on why we should never lie to those closest to us.
Title - Students English
Description - Actual extracts from high school essays collected by English teachers across the country for their own amusement.
Title - You are that Guy
Description - Lovely commentary about the special guy in the author's life.
Title - Magic Moments
Description - Ever experienced a magic moment in your life which you can never forget? The author of this story did and it left him with an everlasting impression.
Title - A Glass of Milk
Description - Heart warming story about how a poor boy eventually repaid his debt of one glass of milk.
Title - A Thousand Marbles
Description - Do you think that one thousand marbles are plenty to go around? Read this story and think again.
Title - A Legend of Love
Description - Enchanting story about how a man found love after leaving home in search of a better life in America.
Title - To the Nice Guys
Description - Ever heard of the quote, "What do women want? To be treated like a queen; but by a king, not a pawn."? This story is about the unsung nice guys who always seemed to be neglected by all the girls.
Title - The Gift of the Magi
Description - The magi were wise men who brought gifts to the baby Jesus. They invented the art of giving Christmas gifts. This is a story about two young people who gave each other the best gifts they could have ever received. It is the gift of love.
Reviews or comments on Hot Stories