Read Stories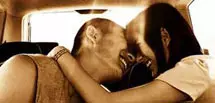 Title - My Life Story
Description - The story of a girl's pitiful life and the pain and agony she faced in love.
Title - Tell her that you Love her
Description - John was a ranchman, big, quiet and strong as a horse. He never once told his wife he loved her. However, he changed and created a medical miracle unseen previously.
Title - My Destiny
Description - One man was determined to pursue his destiny which had led him to the woman of his dreams. Will he succeed?
Title - Hungry for Your Love
Description - Read about how the hunger for love kept a man alive through war and concentration camps.
Title - Opportunities
Description - Life is full of opportunities. Some will be easy to take advantage of, some will be difficult. However, once we let them pass, those opportunities may never be available again. Have you made good use of your opportunity?
Title - Taking Pictures
Description - Sweet story about a little boy's only shot at taking pictures in the zoo.
Title - The Wallet
Description - The author was a Good Samaritan and because of that, he helped reunite a love that was lost for sixty years.
Title - Thank You Mom
Description - If you love your Mom and you thank her deeply, it is never too late to do something for her that touches her heart. If you're still not convinced, read on.
Title - Let me be the Reason for the Teardrops on your Guitar
Description - Nice story about the love in a platonic friendship.
Title - Law of the Seed
Description - Educational story about maintaining a right attitude in all circumstances.
Title - Against All Odds
Description - Prepare your tissue papers for a free flow of tears as you read about two cystic fibrosis patients that went against all odds and managed to live and love like any other normal people.
Title - The Marble Trader
Description - Heart warming story about how a roadside stand owner double up as a marble trader to lend a helping hand to those in need.
Reviews or comments on Read Stories