Romantic Gift Ideas
Personalized Jewelery For Him/Her
Make it personal - engrave and personally select designs of jewelry and accessories to create the perfect heartfelt gift or personal keepsake, engraved by professional engravers, guaranteed by Shimmer & Stone. Choose the perfect gift from from Necklaces, Bracelets, Earrings, Rings and Cufflinks.
Personalized Jigsaw Puzzles From Your Own Photos
Put together jigsaw pieces of your favourite photo together. You can have complete control over specifying what type of Jigsaw Picture Puzzle you would like. Select a larger size and higher level of difficulty for the design to give yourself the perfect excuse to spend more time togther to fix the jigsaw puzzle.
(Read Related : Valentines Gifts for Her)
Pictures On Gold
If putting your loved one photo on jigsaw puzzles and canvas is not really your thing, why not put his/her photo on jewelry? Put his/her photo in photo pendants, charms, gold lockets, silver lockets and other photo jewelry in the industry. Do it using the finest 14k gold, white gold and Sterling Silver. Simply send them your photo so they can laser engrave your pictures in color right on the gold lockets, silver lockets and locket charms.
Personalized Photo Mosiacs
If you truely want a different unique gift with photos, why not try putting your photos in photo mosiac? Stunning photo mosaics make unique photo gifts. Simply upload your images (as few as 20 is fine), select your options, and they'll take care of the rest.
(Read Related : Valentines Gifts for Him)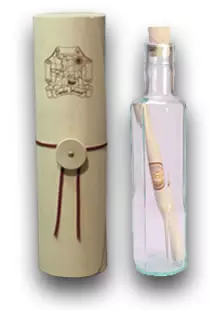 Timeless Message - Message in A Bottle
When cards and flowers are not enough, get a message in a bottle for your sweetheart as a keepsake that will surely last forever. Get your romantic and sentimental gift now!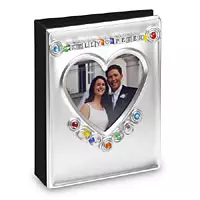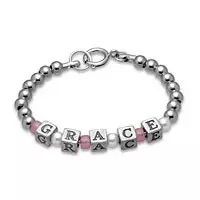 Personalized Gifts From A Gift Personalized
Ever go shopping for that extra special gift only to be disappointed after you've made your purchase? Consider a gift that includes personalization and you can be assured that both you and the recipient will be delighted with this special present. Personalized gifts come in all shapes and sizes as do styles of personalization. Gifts like jewelry - including bracelets, rings, lockets, and pocket watches - often feature a first name or perhaps initials. Gifts with a larger surface area, such as pub signs, mugs, flasks, travel gear, and sports-related items, might include more lengthy personalization, such as a full name or even a message. The giving of gifts featuring personalization is more popular than ever and when the recipient opens that personalized gift, they know the giver has taken extra time to select the present. Personalization lets the recipient know that the gift was chosen with their personality and special occasion in mind.


Adult Toys, Massage Items And Adult Games
Add some excitement to your sex life! Together with massage items and adult games, it can help break regular routine sex between couples. You can order them online to avoid the embarrassment of buying them at stores.
Adult Toys At EdenFantasys.com
Adult Toys, Massage Items And Adult Games At RomanticGifts.com
Send Gifts to Him/Her internationally
Distance and miles have left both of you apart. Miss him/her? Send him/her gifts such as chocolates, cakes or even fine wine internationally.
Valentine's Day Cards Or Simply Cards For Any Occasions
Love is in the air and you are sure to fall for Tiny Prints charming collection of Valentine's Day photo cards, Valentine's Day party invitations, Valentine's Day kids' cards and more! Pick a cute romantic photo card for the special one or spread your love with a card specially for Valentine's Day party invitations! Alternatively, you can find cards for any other occasions including birthdays, christmas, new year, thanksgiving and much more.

Reviews or comments on Romantic Gifts Idea